We tell you all about the 24-karat gold treatment that Kaia Gerber has undergone
 It is the most luxurious facial treatment in the world and the top models take advantage of Paris Fashion Week to do it. The last one has been Kaia Gerber, radiant after covering her face with 24-carat gold sheets. It is all light.
At each Paris Fashion Week event, global models have several well-known must-see dates in the city of light: lunches and dinners at Le Bristol or Le Café de Flore, dinners and clubbing at Hotel Costs or The Mountain. However, we were not so aware of the luxury cosmetic treatments that can only be done in the French capital and that end up bringing together the most important tops on the same table. Kaia Gerber, Bella Hadid, Irina Shayk, or the mega-influencer Chiara Ferragni have passed through the hands of the Israeli Mimi Luzon, one of the most renowned facialists in Paris. She is the creator of a 24-karat gold facial mask that, they say, works miracles.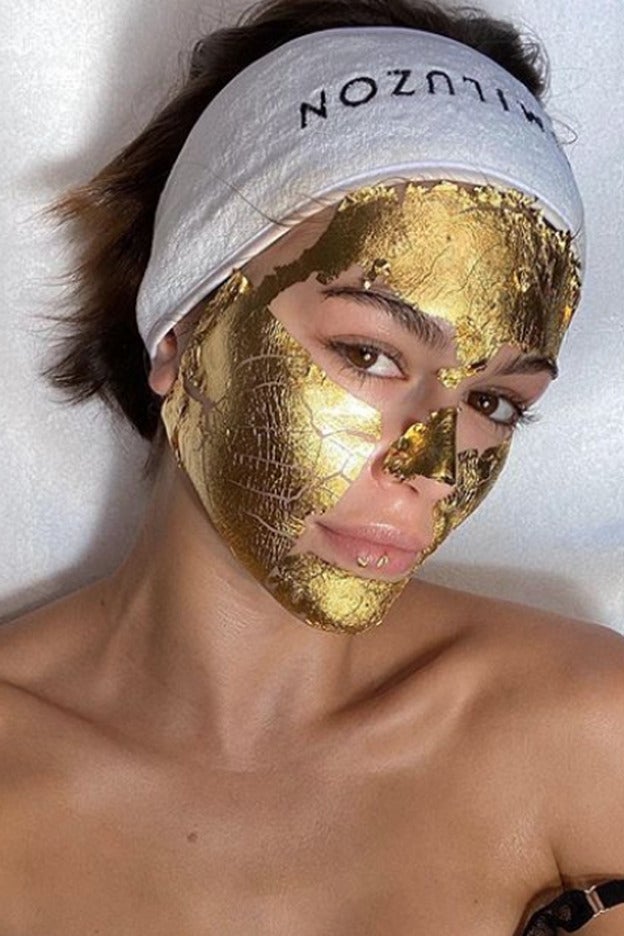 The truth is that it is difficult to assess the effect of these super-luxury treatments on skin that is not more than 25 years old, especially since it is assumed that the benefits of so much attention and care manifest themselves, with a delay, beyond 40. However, in the case of this facial with 24-carat gold, it is possible to recognize an immediate effect: the skin glows with a spectacular iridescent shine and redness disappears. It was Alessandra Ambrosio who, in 2015, tried this mask and spread the word among the models of its effectiveness.
The mask that Kaia Gerber tested, in addition to 24-karat gold, contains peptides and hyaluronic acid and is the same that can be tested in certain Spanish aesthetic clinics (the product costs around 300 euros and is used for four applications). However, in the Parisian space of Luzon, it is accompanied by a deep cleaning, a previous champagne mask, and, finally, the gold one. The models repeat, so the treatment is sure to be worth it. Objective: find a low-cost version that we can replicate at home, for example, a chamomile tonic or a mask with oats, milk, and honey. For minor redness, it works.